Isla Baring OAM, Chairman of the Tait Memorial Trust, is thrilled to announce the news that the Australian-based, Tait Performing Arts Association, Artistic Advisor, Cameron Menzies, is taking up a new appointment.
I am sure you will all join me in wishing Cameron lots of success and happiness in his new role as Artistic Director of the Northern Ireland Opera.
This is a very dynamic, young opera company based in Belfast. We are particularly pleased to confirm that Cameron will continue in his role as Artistic Advisor to the Tait Performing Arts Association at present. He will be leaving Australia early next year to take up this new position. In the meantime he has started working with them effective immediately. We have attached Northern Ireland Opera's media release announcing his new appointment.
NORTHERN IRELAND OPERA APPOINTS NEW ARTISTIC DIRECTOR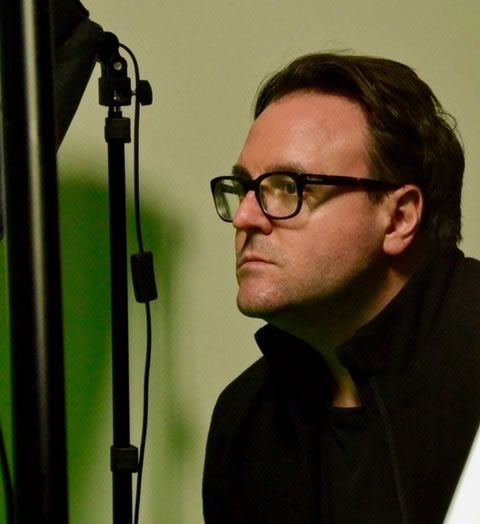 Roy Bailie, Chairman of Northern Ireland Opera has announced that the Company has chosen the award-winning Australian director Cameron Menzies to be the next Artistic Director of the Company.
Cameron Menzies is currently Artistic Director of The Classics Opera for City of Stonnington and Associate Artist/Director for Diva Opera (UK). Previously, he has been engaged by companies including Deutsche Oper, Opera Australia, Victorian Opera, Short Black Opera Company (Australia's National Indigenous Company), London Philharmonic Orchestra and Shakespeare's Globe Theatre London.
Mr Menzies has been nominated for and received many awards including the Berlin New Music Opera award (2011), Bayreuth Opera Award for Opera Foundation Australia and a Sydney Award in 2016 for the best direction of Pecan Summer Australia's first Indigenous Opera. His critically acclaimed productions for Diva Opera, which include Lucia di Lammermoor, Don Giovanni, Die Fledermaus and La Bohème have since 2014, toured extensively in the UK, France, Monte Carlo and The Channel Islands. He has also directed Le Nozze di Figaro in Cape Town for the company, and has worked professionally in Japan and China.
In a career that encompasses opera, theatre, music theatre, cabaret and film-making, Cameron Menzies has also directed the world premiere of several children's operas and has considerable experience in mentoring and working with emerging artists.
Commenting on his appointment he said
'I am extremely honoured and thrilled to be joining Northern Ireland Opera as the newly appointed Artistic Director. I wish to thank Chairman, Roy Bailie for the extraordinary opportunity to steer this dynamic and unique company into its next chapter. I look forward to working with the arts community across Ireland and further abroad. Live performance is facing one of its biggest challenges at the moment and I hope to be able to provide as many opportunities as we can with Northern Ireland Opera as we navigate the way ahead.' '
Roy Bailie, Chairman of Northern Ireland Opera said
'At the end of an extensive process, with several outstanding candidates, I am delighted to announce the appointment of Cameron Menzies. We welcome him most warmly and look forward to everything he will bring to opera in Northern Ireland and beyond'.
Roisin McDonagh, CEO of The Arts Council of Northern Ireland commented
'Congratulations to Cameron on this exciting new appointment. We very much look forward to seeing him take Northern Ireland Opera into its next phase, drawing on his impressive international experience to bringing innovative and captivating productions to local audiences'
Patron of Northern Ireland Opera, BBC Radio 3 presenter Sean Rafferty said
'This is a tremendous appointment for Northern Ireland opera and I am certain that in Cameron Menzies we have found an Artistic Director that will bring new vision and vivacity to this extraordinary company's work'
Quote from Cameron
"I am so honoured to be taking on the role of Artistic Director of Northern Ireland Opera. As a proud Australian Artist it will be a wonderful task and challenge to lead the operatic art form for the national company in Belfast. The company is now 10 years old and is young and fresh and with the huge support from the NI Opera board I am sure we will be able to navigate this new chapter showcasing dynamic and unique experiences. I am also very pleased and thankful to the Tait Performing Arts Association and in particular Diana Murray and Isla Baring in allowing me to stay on as Artistic Advisor to the TPAA in supporting the training of young artists in the UK. I hope to see you all sometime this year when we might be able to gather to celebrate. I start in my new position in November, and I will be taking up the position in Belfast in February 2021"